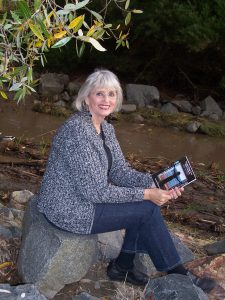 Rev. Marcy Ann Cheek is a non-denominational wedding minister who married more than 4,000 couples during the 22 years she offered beach weddings in Laguna Beach California.  Rev. Cheek is the originator of The Sand Ceremony, and the Family Blending of the Sands Ceremony.  Her weddings have been on WE Network, Bridezilla and Life Moments.  Rev. Cheek originally published her book in August of 2008, but she says a woman's desire to find Mr. Right is timeless, and the path to eternal love is eternal. 
In her retirement, Marcy Ann is currently broadcasting her radio show on
Wisdom.Audio. Download the app (depending upon whether you have an apple
or android) and search for Marcy Ann. Her 10 years of radio shows on Blog
Talk Radio are still available. Click on Blog Talk Radio. All shows are
available in the archives and can be listened to any time of the day or
night.
Rev. Cheek was married.  Her husband has passed.  She has three grown children, four grown grandchildren and one great grand child.   She resides in Southern California.  You can contact her at marcyann.cheek@gmail.com.